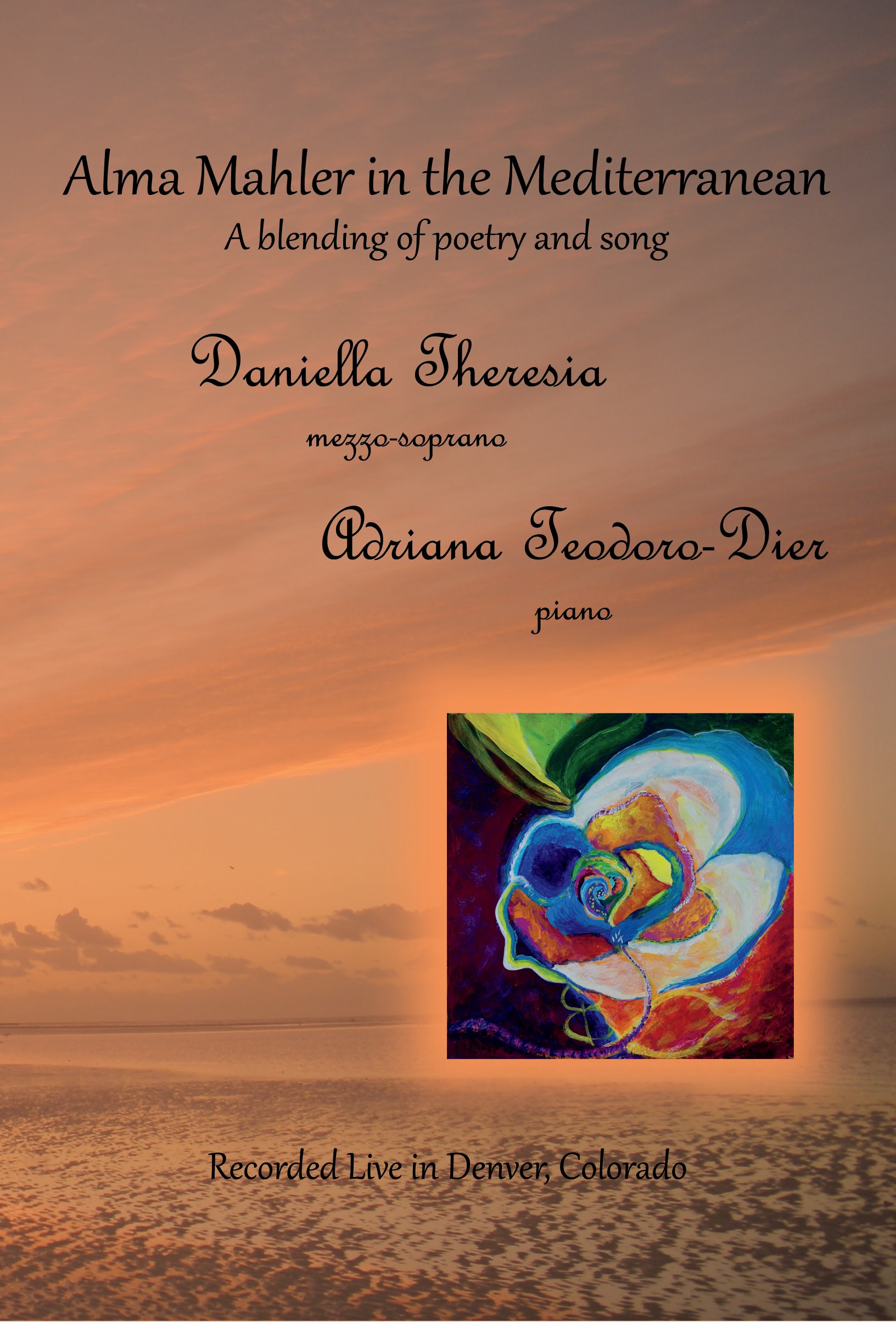 "Alma Mahler in the Mediterranean" DVD
"Alma Mahler in the Mediterranean" is a labor of love from start to finish. From the musical selections to the original artwork and photography on the cover, this was a total collaboration with my sister Adriana Teodoro-Dier, pianist. 
The DVD features musical works inspired by the languages and cultures from the Mediterranean, including works by Ravel, Tchaikovsky, Gershwin, Schumann, Wolf, and of course, Alma Mahler-Werfel. Included on this DVD with special permission is Pedro de Alcantara's composition for piano "Transforming Sea."
Daniella Theresia, mezzo-soprano
Adriana Teodoro-Dier, pianist
Recorded live at Denver Classic Pianos, U.S.A.
Video/Audio recording by Jared Atol
August 20, 2015