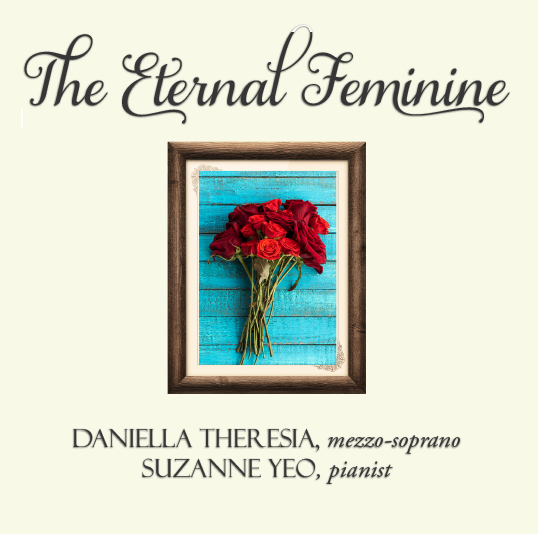 "The Eternal Feminine (Part Two)" CD
The Eternal Feminine celebrates women's lives, dreams, and creativity. This is the second installation of the ever-evolving series.
The album includes works by Debussy, Poldowski, Alma Mahler-Werfel, Schumann, and Tchaikovsky. Featuring songs 2-5 from Lori Laitman's work The Years, set to poetry by Sara Teasdale.
Daniella Theresia, mezzo-soprano
Suzanne Yeo, pianist
Recorded live at the Heliconian Hall, Toronto.
Audio recording by Rick Harper.
May 12, 2018