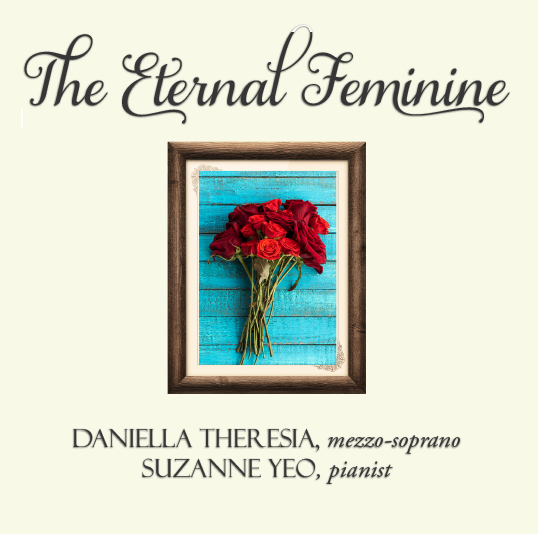 "The Eternal Feminine (Part Two)" mp3 Album
The Eternal Feminine celebrates women's lives, dreams, and creativity. This is the second installation of the ever-evolving series. The album includes works by Debussy, Poldowski, Alma Mahler-Werfel, Schumann, and Tchaikovsky. *Please note that the mp3 album does not include Lori Laitman's set The Years. Please purchase the CD to hear this beautiful work. Daniella Theresia, mezzo-soprano Suzanne Yeo, pianist Recorded live at the Heliconian Hall, Toronto. Audio recording by Rick Harper. May 12, 2018
"The Eternal Feminine (Part One)" mp3 Album
The Eternal Feminine celebrates women's lives, dreams, and creativity. This is the very first installation of the ever-evolving series.
A digital album of "The Eternal Feminine: Part One" is also available, featuring Perri Lo (pianist). The mp3 album includes works by Alma Mahler-Werfel, Poldowski, Schumann, Wolf, Thomas. Featured are selections from "Songs Out of Sorrow" by American composer John Duke,  set to poetry by fellow American, Sara Teasdale.
Daniella Theresia, mezzo-soprano
Perri Lo, pianist
Recorded live at the Heliconian Hall, Toronto.
Audio recording by Ryan Harper.
September 23, 2017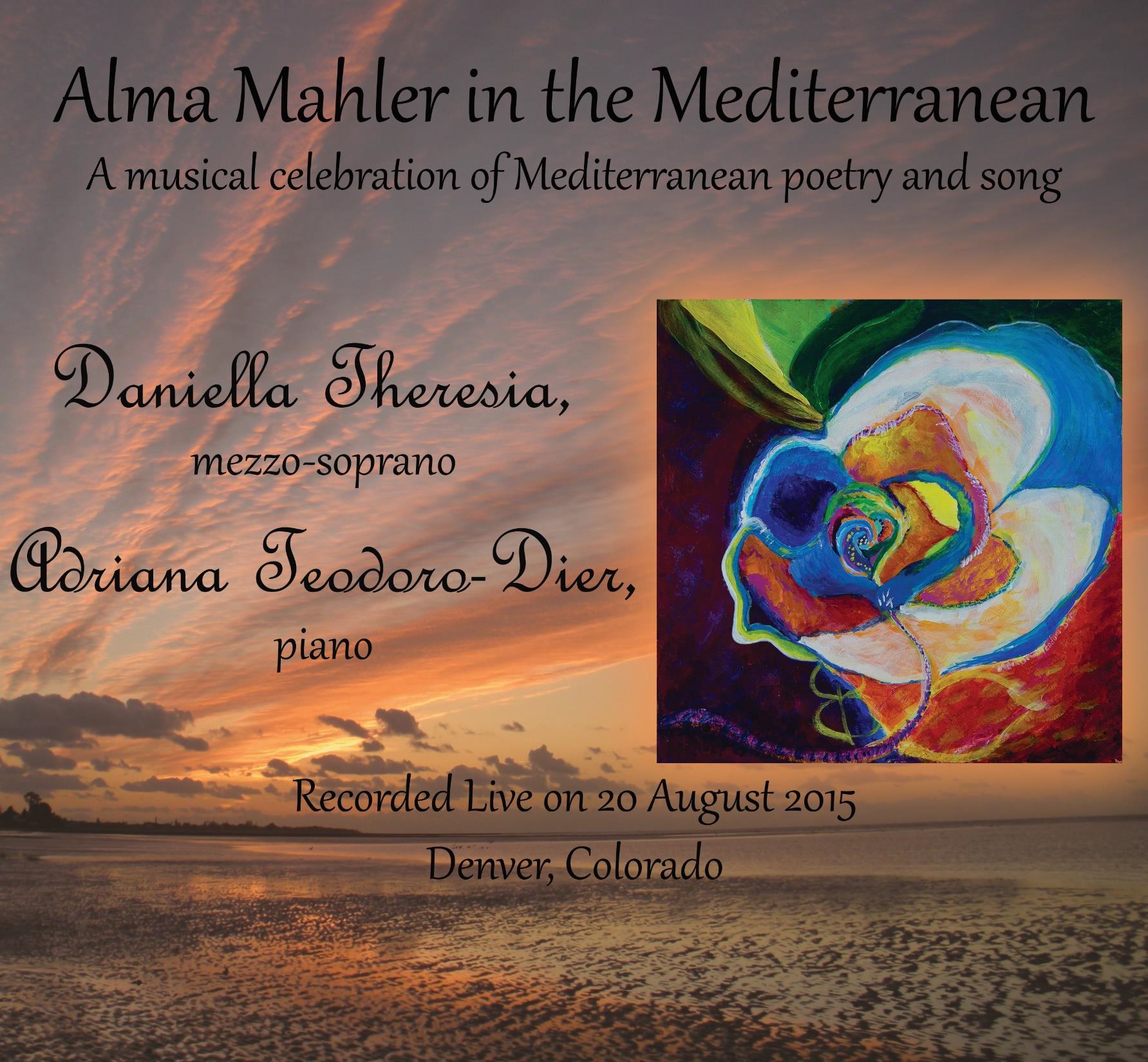 "Alma Mahler in the Mediterranean" mp3 album
"Alma Mahler in the Mediterranean" is a labor of love from start to finish. From the musical selections to the original artwork and photography on the cover, this was a total collaboration with my sister Adriana Teodoro-Dier, pianist. 
The mp3 album features musical works inspired by the languages and cultures from the Mediterranean, including works by Ravel, Tchaikovsky, Schumann, Wolf, and of course, Alma Mahler-Werfel.
*Please note that the pieces "Transforming Sea" and "An American in Paris" are not available on the mp3 album. To hear these beautiful works, please purchase a CD or DVD of the concert.
Daniella Theresia, mezzo-soprano
Adriana Teodoro-Dier, pianist
Recorded live at Denver Classic Pianos, U.S.A. Video/Audio recording by Jared Atol
August 20, 2015