Share the joy of music with a loved one! One gift certificate entitles recipient to four 30-, 45-, or 60-minute online lessons. Recipient may choose from voice, piano, violin, or flute (or a combination of instruments).

Purchase gift certificates here.
To purchase lessons for yourself, click here.
Or, contact me to find out more information!
*Important Information Regarding Payments, Cancellations, and Make-Up Lessons*

Online Lesson Rates
30-minute Lesson – $30 each
45-minute Lesson – $45 each
60-minute Lesson – $60 each

All lesson rates given in CAD and include HST.
Payments
Lessons must be paid in full before lessons are scheduled.
Lessons are paid for monthly (ie, 4 lessons per payment) and are due by the first lesson of the month.
You may pay for lessons securely through my website.
(*Please contact me if you'd prefer to pay by E-Transfer or PayPal.)
Cancellations and Make-Up Lessons
Please note that missed lessons are non-refundable.
Student must give me at least 24-hours' notice before missing a lesson.
If I have to cancel a lesson, I will give at least one week's notice.
I will only offer make-up lessons for lessons missed due to illness or emergencies.
*Out of fairness to all of my students, missed lessons must be made up within one month of the original scheduled lesson.
Thank you for understanding!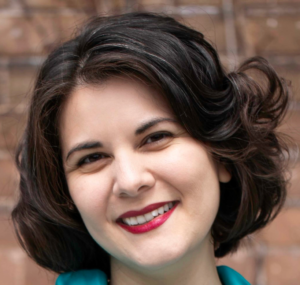 Daniella Theresia Teodoro-Dier
About Daniella
Daniella Theresia – "Barter" (Lori Laitman)
Daniella Theresia Teodoro-Dier expressed a connection with music from a very young age – as a baby, she hummed a lullaby in her sleep after her mother sang it to her! At the age of 3, Daniella attended her first violin concert; the next day, she created her own violin out of two chopsticks and went around the house singing one of the songs from the concert. Her musical lessons soon expanded from violin to include piano, flute, viola, and classical voice.

In 2009, Daniella completed her formal training at Lawrence University (Appleton, Wisconsin, U.S.A.), receiving a Bachelor of Arts degree in music with voice as her primary instrument. From Lawrence, she received a solid foundation in theory, sight singing, ear training, and music history. She also sang with Cantala, Lawrence University's Treble Choir, from 2004-2008, serving as a Soprano II section lead and Vice President of the Cantala Board in her final year. As a member of Cantala, Daniella was exposed to a diverse range of choral works, and performed at the Holland Performing Arts Center in Omaha, Nebraska when Cantala was selected as one of five choirs from the region to perform at the North Central-American Choral Directors Association convention in 2006. After receiving her degree, Daniella continued to seek performance opportunities and operatic training in the United States, Europe, and Israel. From 2013-2016, Daniella lived in Tel Aviv, Israel, where she studied with Professor Tamar Rachum-Roth, a well-respected vocal pedagogue.

Influenced by her own multi-instrumental experience, Daniella believes that being a well-rounded musician is essential to developing a student's skills and love of music. She helps her students explore their relationship with their instrument in a healthy and nurturing manner, letting their musical passions fuel their desire to practice and perform. Daniella is a strong advocate for creating intelligent body awareness in musicians and shares her own personal knowledge and experience from methods like Alexander Technique, the Grinberg Method, and yoga with her students.

Since 2016, Daniella has been serving the GTA as a soloist and professional ensemble member. She currently holds lead positions at St John's United Church in Oakville, the professional choir at Beth Sholom Synagogue in Toronto, and the Etobicoke Centennial Choir. She previously sang the Alto II position in the Toronto Oratory Choir at Holy Family Roman Catholic Church from 2018-2020. Daniella lives in Oakville with her husband and fellow musician David Finneran, their cat friend, and an ever-growing collection of houseplants.

Daniella looks forward to empowering musicians of all ages to grow into their best possible musical selves.