The Eternal Feminine is an ever-evolving celebration of women.

To date, six variations of the program have been performed, from sacred spaces in Toronto and Oakville to a nature sanctuary in Rosseau, Ontario. Through timeless themes like love, loss, fantasy, relationships, and motherhood, each program features women poets, women composers, and women characters to explore the feminine experience.

Daniella Theresia (mezzo-soprano) recently released a CD entitled "The Eternal Feminine ," featuring Suzanne Yeo (pianist). This recording includes Songs 2-5 from "The Years" by American composer Lori Laitman, set to poetry by Sara Teasdale.

Daniella and Suzanne expanded The Eternal Feminine into a 8-part podcast series on their new joint project The Art Song Podcast. Each of these episodes explores the life and a selected work by a female composer and/or poet and also includes original articles about each featured creator. Browse all episodes here !
Playlist: Excerpts from The Eternal Feminine (Parts I and II)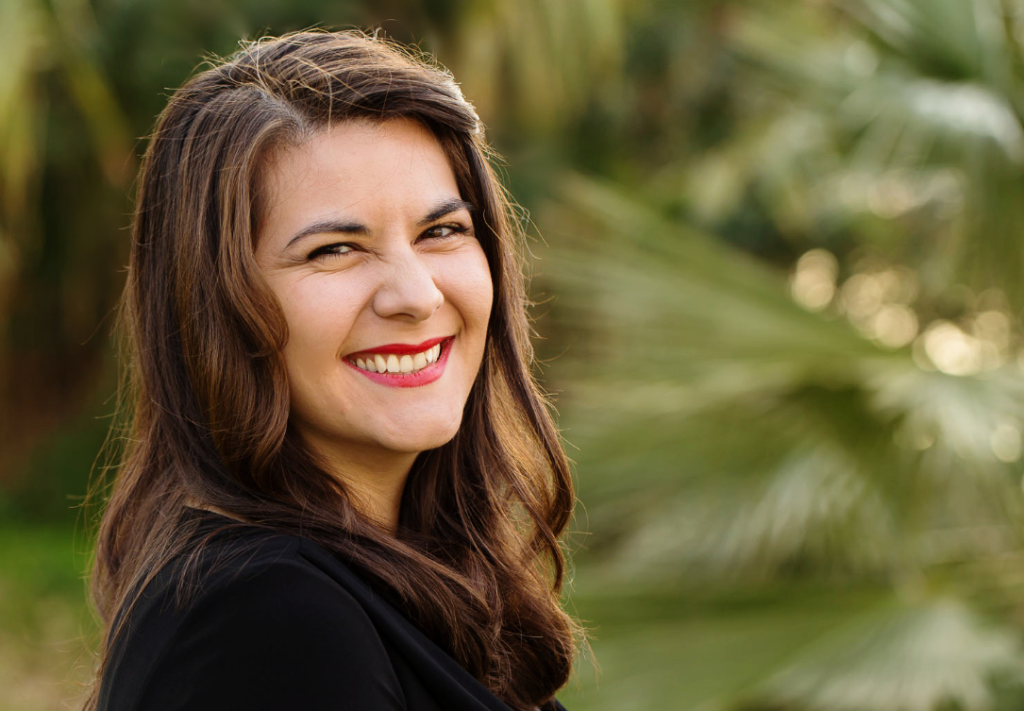 Daniella Theresia (mezzo-soprano) is a classically-trained mezzo-soprano with international reach. She completed a Bachelor of Arts degree in Music (Voice) and Geology at Lawrence University in Appleton, Wisconsin in 2008.

Her pursuit of excellent musical training has taken her to programs and festivals in Canada, the United States, Germany, Italy, and The Netherlands. In 2013, she emigrated to Israel in order to study with internationally renowned pedagogue Professor Tamar Rachum-Roth in Tel Aviv.

An avid lover of art song, Daniella's concert and subsequent recording "Alma Mahler in the Mediterranean" features works inspired by the Mediterranean region. In 2016, Daniella participated in the international Robert Schumann competition, for which she prepared an hour's recital of Lieder written by Schumann and other celebrated composers like Brahms, Mahler, Clara Schumann, and Wolf. Shortly thereafter, Daniella relocated to Toronto in order to pursue her goal of living through singing.
Perri Lo (pianist) has worked and performed in a wide variety of locations in North America and Europe, specializing in collaborative relationships with singers. She has trained with such respected musicians as conductor Timothy Nelson, pianist and pedagogue Kyoto Hashimoto and cellist Rafael Rosenfeld. Recently, she served as repetiteur for Opera Atelier's production of Medea. In 2017, Perri attended the Music Academy of the West in Santa Barbara as a Vocal Piano fellow and performed in a collaborative concert with composer Matthew Aucoin. Perri is equally passionate and experienced in her work with dancers, having worked at dance academies in both Quebec and Ontario.

Drawing on a broad range of approaches to artistry and music education, Perri also teaches piano, using both Suzuki and Traditional Methods. Perri completed the Opera Repetiteuring program at the University of Toronto in 2018 and currently resides in Vancouver, where she is part of the Yulanda M. Faris Young Artist Program at Vancouver Opera.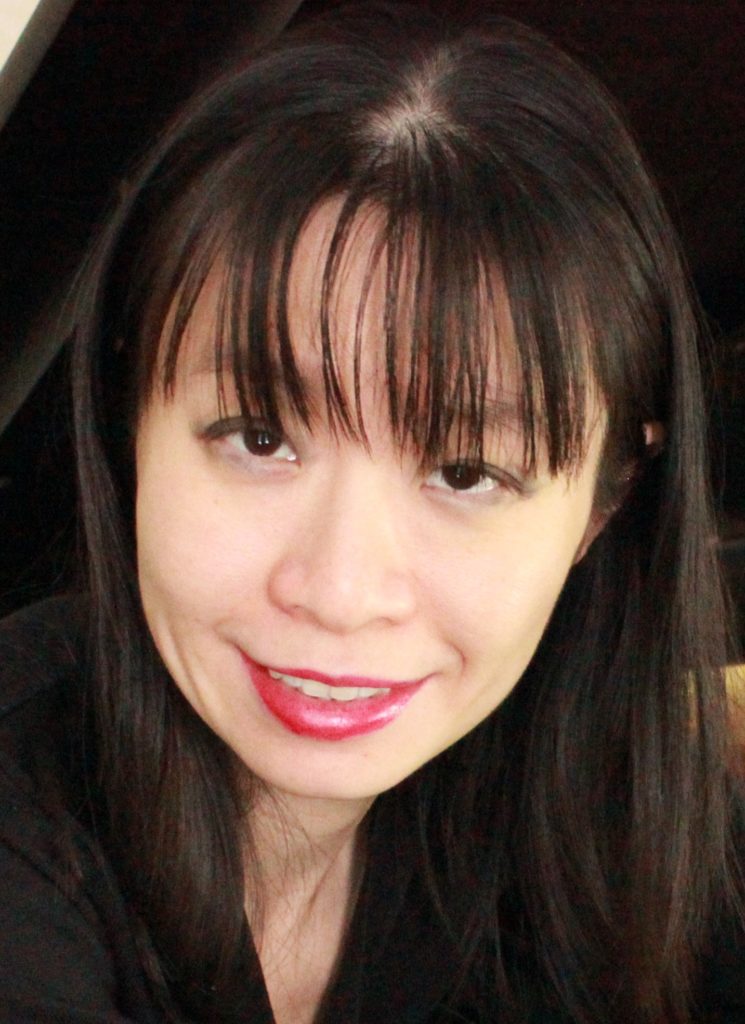 Suzanne Yeo (pianist) has performed in North America, Europe and Asia, to much praise for the intensity and sensitivity of her interpretations. After a stint as a doctoral candidate in the German department at Princeton University, she returned to music in 2011. Since then, she has regularly appeared both as a soloist and as a collaborative pianist particularly noted for her affinity for the operatic repertoire and Lieder. She was also the assistant conductor at the University of Toronto-affiliated Hart House Chorus from 2015-2017.

Suzanne is a Licentiate and Fellow of the Trinity College of Music London (LTCL, FTCL) and obtained her M.Mus. in piano performance from the University of Toronto, where she also participated in masterclasses with artists such as John Perry, Jamie Parker and Francine Kay. She has also participated in various collaborative piano workshops with Emily Hamper and Steven Philcox, and made her public début as an orchestral conductor in Jan Harrington's choral/orchestral conducting masterclass at the Princeton Festival.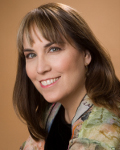 Among the pieces on "The Eternal Feminine" is the song cycle "The Years" by American composer Lori Laitman.

As a composer and mother of three, Laitman understands the challenges and compromises that modern women face, especially those in creative careers. Laitman began composing at a young age, eventually falling in love with film and theater musical composition while studying at Yale.

After the birth of her first child, Laitman turned to composing chamber works as her new role of motherhood demanded much more of her time. She ultimately wrote her first vocal song cycle at a friend's request, setting a work by American poet Sara Teasdale. As she began working on the piece, Laitman juggled her parental duties with composing, yet doubted her abilities because the music seemed so simple and she had conceived of the melody so quickly.

She writes, "I was actually going to throw the music out, but my husband assured me that it was a beautiful song. I remember revising the melody in my head as I walked to the elementary school to pick up my son James, and also remember revising the music [while] I was at the pool with my kids. [I] was scared to show the piece to anyone…For years afterwards, I was still self-conscious about the piece, because it is so simple and strophic. Now it is one of my favorites." http://artsongs.com/informal-biography

Today, Laitman has created hundreds of vocal works to wide acclaim and is one of America's most sought after composers. I'm honored and thrilled to have received Ms. Laitman's permission to perform and record her work "The Years" (songs 2-5) on my CD "The Eternal Feminine" with Suzanne Yeo (pianist). "The Years" was created to celebrate the 50th wedding anniversary of Laitman's parents-in-law. Of the first piece "Jewels," she says "this poem represents what could have been. When my in-laws married in 1951, the Jewish/non-Jewish marriage was more of a rarity than it is today. Thankfully, my in-laws followed their hearts." ("The Years" – 1. Jewels; footnotes)

Both Laitman's journey and the song cycle resonate with every woman's journey. We all must face demons of inner-doubt and fear so that each decision feels authentic to our creative selves and fosters our personal growth.

I know you'll come to love "The Years" just as I have and I'm thrilled that it showcases not one, but two celebrated American women.

-Daniella Theresia Teodoro-Dier
13 April 2018. Revised 18 January 2019