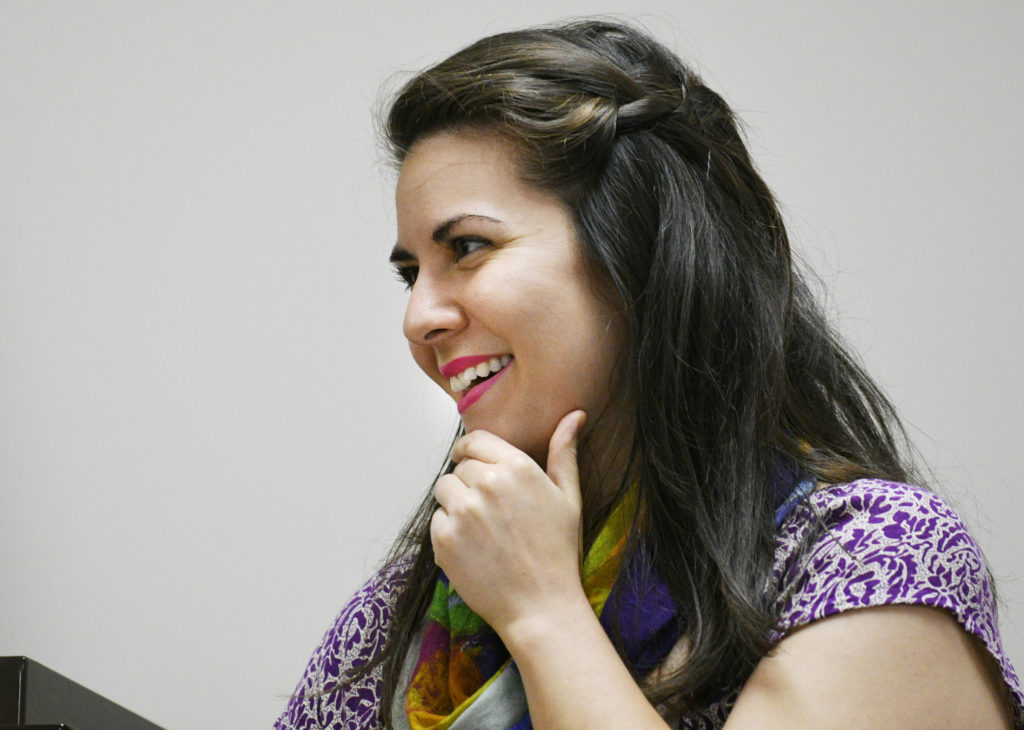 Daniella Theresia is a classically trained mezzo-soprano based in Toronto, Ontario. ​Daniella brings her deep love of languages to her performances; singing in such rich and diverse languages as German, Russian, Greek, and Hebrew, she enjoys introducing unfamiliar repertoire to her audiences.

As part of her undergraduate degree, Daniella researched and presented a lecture-recital on kundiman (Filipino art song), exploring how the genre related to The Philippines' long struggle for independence. More recently, she presented a recital featuring works inspired by the Mediterranean, resulting in her debut CD/DVD "Alma Mahler in the Mediterranean." Her current concert series "The Eternal Feminine" explores women's dreams, lives, and creativity through their words and music. Featuring creators like Debussy, Sara Teasdale, Lori Laitman, John Duke, Alma Mahler-Werfel, and Ricky Ian Gordon, "The Eternal Feminine" is now in its second iteration and is available both in mp3 and CD formats.

Daniella completed her formal training at Lawrence University (Appleton, WI) in 2009, receiving a Bachelor of Arts degree in music (voice) and geology. In her final year of university, she spent a term studying abroad at the Conservatorium van Amsterdam in The Netherlands. While in Amsterdam, Daniella realized that her life would not be complete without singing. Since that discovery she has sought extensive training, leading her to programs and instructors in North America, Europe, and Israel.

In 2013, Daniella Theresia became an Israeli citizen in order to continue her vocal training with Professor Tamar Rachum-Roth (Buchmann Mehta Music School, Tel Aviv). She studied privately with Professor Rachum, delving into classic Lieder and art song repertoire. Through this study, she discovered the joys and challenges of creating authentic musical expression.

Daniella moved to Toronto in 2016 in order to create a more beautiful world through her singing. In 2018, she made her main-stage operatic debut as Marcellina in Toronto City Opera's production of Le nozze di Figaro. Outside of recitals and concerts, Daniella can also be heard in the ensembles of Holy Family Roman Catholic Church and Beth Sholom Synagogue in Toronto.