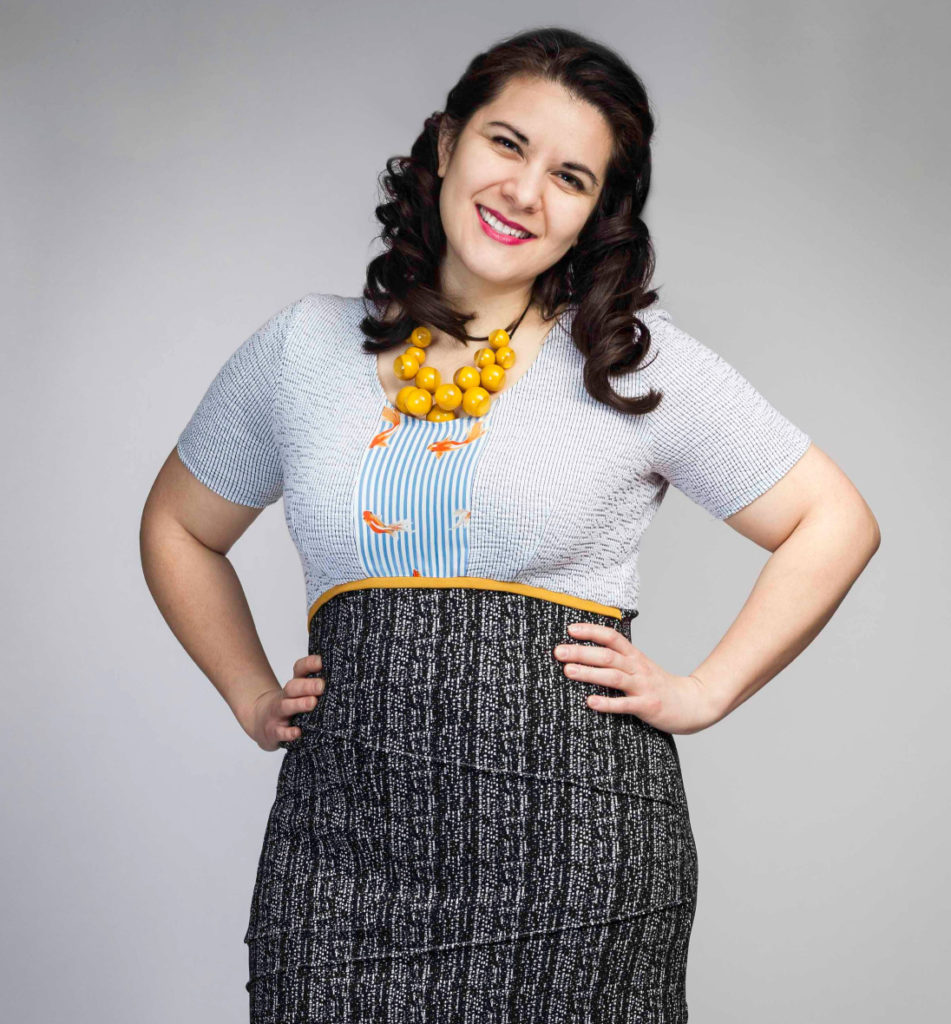 Daniella Theresia uses her voice to bring more beauty, love, and truth to the world.

She completed a Bachelor of Arts degree in music in 2009 at Lawrence University (Appleton, U.S.A.) and has since trained and performed in North America, Europe, and Israel.

Daniella currently lives in Oakville, Ontario and serves the Greater Toronto Area as a soloist, professional ensemble lead, and music instructor.

Read full bio...
"The Eternal Feminine" Concert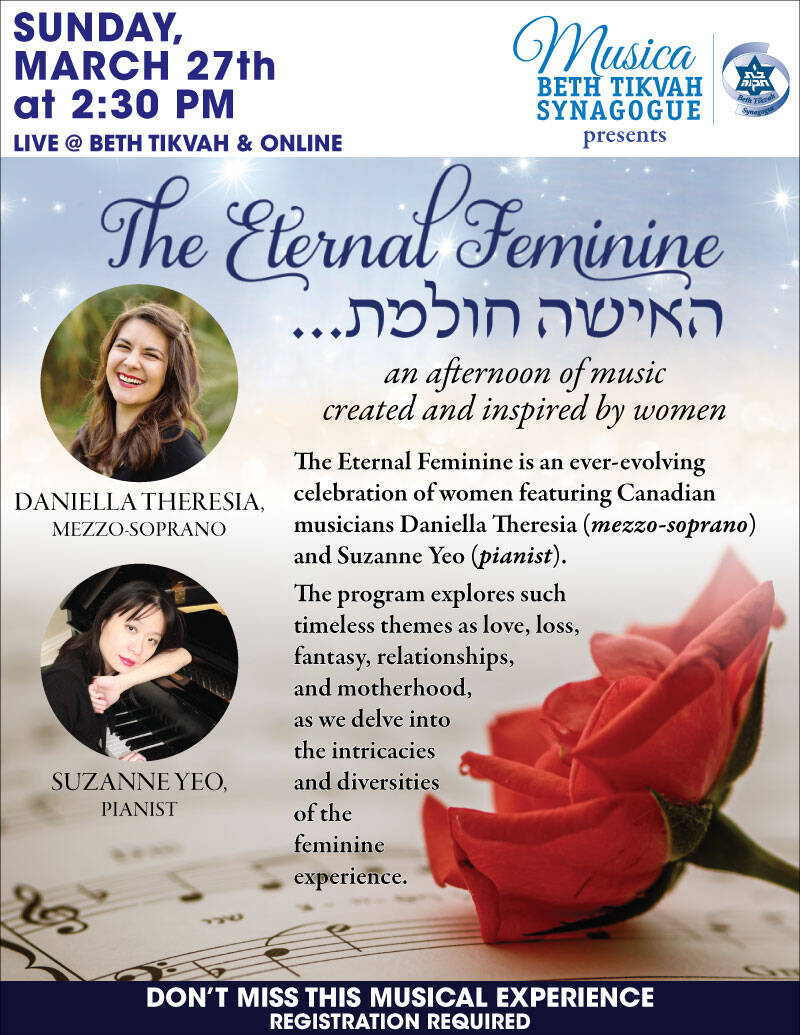 The Eternal Feminine: …האישה חולמת
TODAY at 2:30pm (EST)
Beth Tikvah Synagogue
Toronto

FREE Admission

Joining the livestream?
Look for a box that says "LIVE Video" in the top lefthand corner of the YouTube Channel (https://www.youtube.com/c/BethTikvahSynagogueToronto).

Registered attendees will also receive the concert recording after the stream.

Joining in-person?

Please register below!