Happy February!

I have to say, it feels a little surreal to me that we've already passed through a month of this new year, while (at least in Ontario), many aspects of life are still "on pause."

That said, Dave and I are looking ahead and have officially begun this year's excursion into indoor grow-light gardening. I'm very pleased to say that after only about 10 days, our snap pea plant is several inches tall, with two cucumber shoots in hot pursuit! My hope this year is that we'll be able to grow enough herbs to fulfill our culinary demands! Last year, we hardly had any dill of our own thanks to some particularly hungry Swallowtail caterpillars – although we did enjoy watching one of them form into a chrysalis!

My Opera Sustenida friends and I have also been putting the final touches on our next concert, which is less than two weeks away!
"Date with the Divas (Vol. 1)" is the first in a series of online concerts where we'll journey through the history of opera, from its (circa) 1640s roots right through to modern times. For Volume 1, we Divas have prepared a beautiful program of arias and ensembles from the Baroque and Classical eras. We'll also include live chat segments where we'll talk about some of our favorite aspects of these different time periods.

My performances will include a haunting rendition of "Dido's Lament" (Dido & Aeneas, Purcell) and a tender version of "Vedrai carino" (Don Giovanni, Mozart). Some of my favorite performances from my musical partners-in-crime include soprano Stephanie DeCiantis' totally bada** performance as a sassy trio of Fiordiligis singing "Come scoglio" (Così fan tutte, Mozart) and coloratura soprano Nicole Whitney Dubinsky's musical fireworks as Cleopatra singing "Da tempeste" (Giulio Cesare, Handel). And of course, the indefatigable Suzanne Yeo lays the foundation for our performances with her beautiful piano playing.

To give you an idea of what to expect in the concert, here's a still from my "Vedrai carino" performance.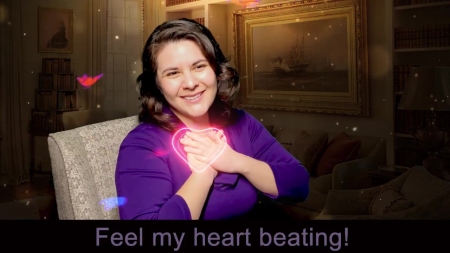 We're so thrilled to bring this concert to life and I hope you'll join us!
"Date with the Divas (Vol. 1)!"
Saturday, February 13th
LIVE-STREAMING @ 7:30PM (EST)
Tickets $30 each
An online replay will be available to all ticket holders until March 13, 2021.

Buy Tickets Here!

Wishing you a peaceful month and hope to see you soon!

Love,
Daniella ?